Black, Indigenous, People of Color (BIPOC) Student Panel
Student Panel
Day 1:
November 14, 2023 |
10:45 a.m. – 11:45 a.m.,
Varsity Hall
Session Video
Session Description
This panel was thoughtfully crafted to provide a platform for students that identify as Black, Indigenous, South/East Asian, Latinx or Hawaiian and other Pacific Islander to authentically share personal stories on their journeys to find inclusivity and a sense of belonging within the UW campus community. Curated by the Division of Diversity, Equity & Educational Achievement, the panel showcases a diverse array of student experiences, encompassing various ethnicities, socioeconomic backgrounds, abilities, genders, and sexualities. This part of the Diversity Forum is to offer a space for BIPOC students to be heard and for attendees to learn and engage while exploring the dynamics of identity.
Speakers
Sofía Snow is the Director of the Office of Multicultural Arts Initiatives (OMAI) at UW–Madison, which administers the First Wave Hip Hop and Urban Arts Scholarship Program. An alumna of the inaugural cohort to graduate from the First Wave program, Snow is an interdisciplinary performing artist who is passionate about developing talented artists in higher education. Before returning to UW, she served as executive director of Urban Word NYC, one of the oldest and most comprehensive youth literary arts organizations in the U.S. First Wave is a nationally recognized program known for pushing the boundaries of poetry, dance, theater and art — the first and only program of its type in the country. First Wave scholars pursue their creative potential through a focus on three pillars: academics, activism and art. In addition to First Wave, OMAI houses a suite of innovative programs, including the Hip Hop in the Heartland educator training series, the annual Passing the Mic and Line Breaks festivals, and Madison's longest-running all-age open mic event, Just Bust!
Amal Khan is a senior at UW-Madison majoring in Philosophy and Data Science. She currently works as an intern at the Disability Cultural Center. She is also a research assistant at the Davis Lab at the Veterans Affairs Hospital. Her other involvements on campus include serving as the outreach chair for UW-MannMukti, a South-Asian mental health focused student org and serving as a Writing Fellow for UW's Writing Center. Outside of school, her interests include cooking, running, and learning new languages.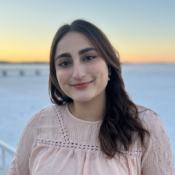 Rodney is a third-year student at the University of Wisconsin, pursuing a double major in Real Estate and Marketing. As the Vice President of the Black Student Union, Rodney is passionate about fostering a sense of community and belonging for my fellow students of color. Rodney is a proud member of The Omega Psi Phi Fraternity Incorporated, where he actively engages in promoting leadership, scholarship, and service. Beyond his academic and extracurricular pursuits,  Rodney is deeply passionate about fitness and well-being. Rodney is an advocate for a holistic approach to health, emphasizing the importance of physical activity and mental wellness within the student body.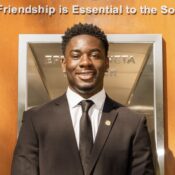 Aliya (she/her) is a transgender international student from Malaysia. She is currently a junior studying Computer Sciences and Psychology. In between classes, she debates competitively with the Wisconsin Speech and Debate Society and supports the UW-Madison community as quality assurance at the DoIT Help Desk.
Abby Sunde is a senior at the University of Wisconsin – Madison where she is pursuing a BFA in Studio Art with an emphasis in glass and drawing as a second degree. Prior to attending UW-Madison, Abby received her BA in Biology and Environmental Science from the University of Minnesota Morris, and previously spent several years working in the environmental remediation sector and in the Indigenous non-profit sector in Minnesota. As a UW NDGNS Scholar Fellow and a USDA Earth Partnerships Tribal Student Fellow, she is grateful for these opportunities to connect and reinforce cultural values with her education. Along with her research through the Earth Partnerships Fellowship, she is a consulting scientist for a community-based water research grant through Water@UW-Madison and the Morgridge Center for Public Service, a student studio assistant, and she also supports the learning of other students as a practice session monitor at the Glass Lab at UW-Madison. She is passionate about building communities through the arts and sciences and in supporting the wellbeing of others that comes through the connections of creativity and belonging.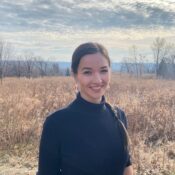 Aslam is a third-year student at the University of Wisconsin, pursuing a B.S in Computer Sciences. Aslam is from the suburbs from Chicago and is actively involved in the Muslim Student Association during his time on campus and helps with planning events with Alpha Lambda Mu, a Muslim-Interest Fraternity at the University. Outside of school Aslam curates audio visual content for Muslim Women in Technology, an organization that promotes community between BIPOC and Muslim women in the tech-space.
In his free time Aslam enjoys playing basketball and watching combat sports such as the UFC and also likes to learn languages.