The UW–Madison Division of Diversity, Equity & Educational Achievement is seeking proposals for breakout sessions for the annual Diversity Forum this fall.
The theme for the 2022 Diversity Forum will be The Power of Remembering: Reclaiming Our Legacies to Imagine New Futures, in an effort to understand and utilize the lessons learned from the past to inform current and future equity-minded policies, practices, and curricula, and to create living and learning communities characterized by organizational and inclusive excellence.
The 2022 Diversity Forum will be held November 14 and 15 at Union South. Sessions will also be streamed online. The event is free and open to the public.
Proposal Details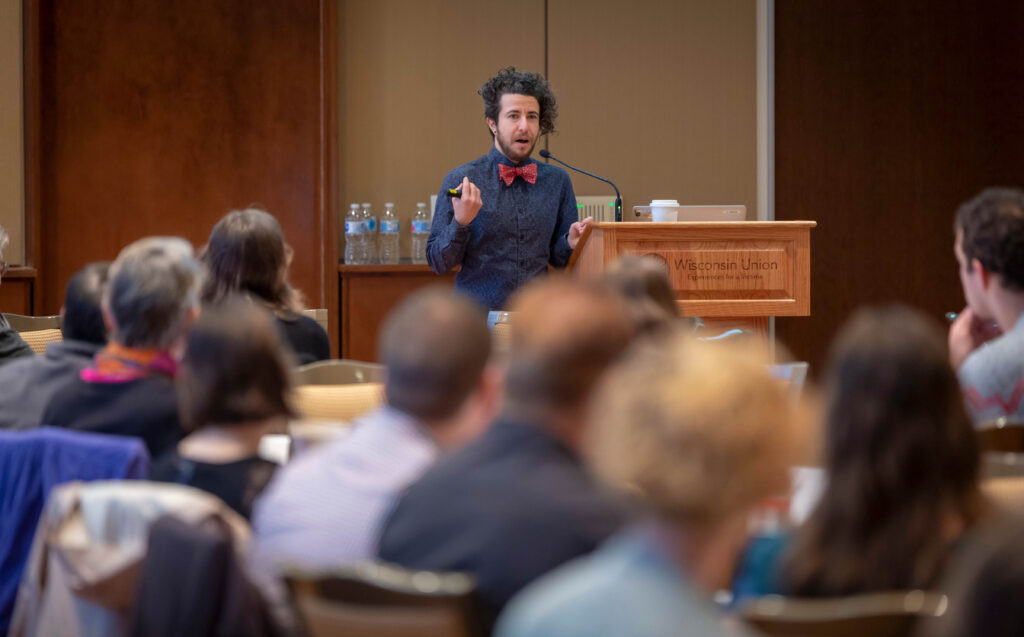 The DDEEA is seeking proposals for 75-minute breakout sessions that will be facilitated in-person and streamed online for virtual attendees. Breakout sessions can take the form of workshops, panel discussions or lectures.
Successful proposals will meet some or all of the following criteria:
Align with the Forum's mission to update, educate and activate attendees
Provide an interdisciplinary perspective on the latest research and best practices in diversity, equity and inclusion with practical applications for a broad audience
Respond to or build upon the conference theme
Help increase attendees' understanding of matters of specific importance to people from historically marginalized or underrepresented groups
Provide a starting point for discussion, self-learning or interactive work among attendees
Note: if you would like to propose a workshop, please keep in mind that interaction with online attendees will be limited.
Submit your breakout session proposal by completing this form by July 18. Please email events@cdo.wisc.edu with any questions about this call for proposals.
Examples of well-received breakout sessions
This is an accordion element with a series of buttons that open and close related content panels.
Stress as a Public Health Crisis: The Daily Grind of Discrimination and Racism on Campus and Beyond 
Emerging science shows the economic, psychological and emotional stresses suffered by people of color, especially Black people, is contributing to disparities in every realm of health and wellness from focus in the classroom to mortality rates. This 2020 panel discussion dived into the ways these stresses are manifested and create "triggers" that can block full social and intellectual engagement, as well as cause physiological responses.
Niceness is Not Anti-Racism: How White Women Can (and Must) Step Up Their Game 
This 2020 virtual workshop encouraged white woman-identified participants to think more deeply about their allyship, discuss their failings honestly to overcome white fragility, and decide on some actions to improve.
A Stronger Madison for All: Racial Disparities in Madison and Wisconsin 
This 2019 lecture by the Rev. Alex Gee Jr., Ph.D., explored how the Justified Anger initiative is addressing racial disparities in Madison by creating a movement that coordinates leadership, vision, policy and strategy to identify the gaps in services and areas of need and implement a long-term strategy to improve the lives of African Americans in Dane County by eradicating racial disparities.